What is a Disorder Crystal?
Disorder Crystal is an endgame currency in Lost Ark. It is mainly found in Chaos Dungeon and can be used to get various types of items from the Chaos Dungeon NPC in-game.
There are different types of crystal currencies in Lost Ark. Disorder Crystal is a Tier 1 currency that will get you valuable upgrade materials and accessories.
How to get Disorder Crystals
You can get Disorder Crystals as a reward for completing Chaos Dungeon in Lost Ark. Before you can start farming Disorder Crystals you first need to reach Level 50 and complete Ealyn's Request in North Vern to unlock Chaos Dungeons.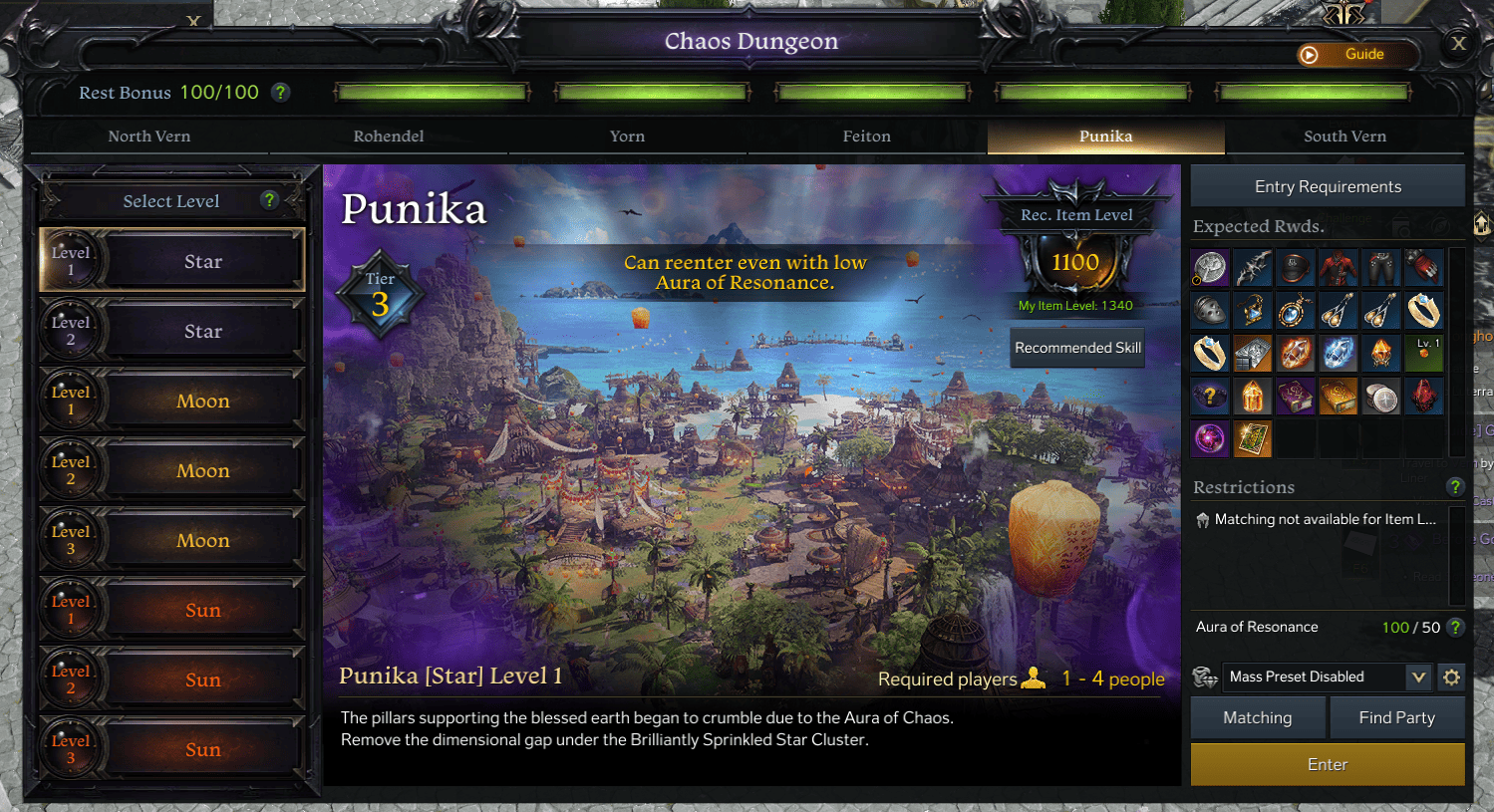 Getting Disorder Crystals from Chaos Dungeons is easy. Each run only takes around 5 minutes and you can do up to two Chaos Dungeon runs daily. This should give you enough chances to farm Disorder Crystals in-game.
How to use Disorder Crystals
After you've completed multiple Chaos Dungeons and amassed Disorder Crystals, head to the Chaos Dungeon NPC in any major city and exchange your Disorder Crystals for other items. You can typically find the Chaos Dungeon NPC just next to a Chaos Dungeon.
You can get the following items from the Chaos Dungeon NPC:
Uncommon Engraving Books
Harmony Leapstones
Harmony Shards
Rare/Legendary Jewelry
Stone Fragments
Where is the Chaos Dungeon in Lost Ark?
You can find Chaos Dungeon in major cities in the game. Look for a gold trophy icon on your map to find Chaos Dungeon in your current city.
North Vern (Tier 1)
Rohendel (Tier 1)
Yorn (Tier 2)
Feiton (Tier 2)
Punika (Tier 3)
It is worth noting that Chaos Dungeons will have varying Item Level requirements depending on the Chaos Dungeon Tier. Chaos Dungeons have 4 Tiers:
Level 1 – Item Level 250
Level 2 – Item Level 340
Level 3 – Item Level 380
Level 4 – Item Level 420
Conclusion
Disorder Crystals are a Tier 1 currency that will get you valuable upgrade items in Lost Ark. By completing Chaos Dungeons in the game, you can get honing material such as Leapstones as well as Rare/Legendary Jewelry among other items that can help make your character stronger in Lost Ark.